Dr. Christopher Minacapilli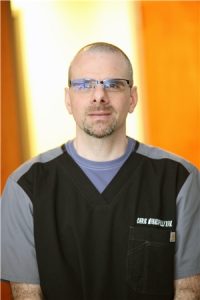 Dr. Minacapilli is a caring and knowledgeable physician that has extensive training in all aspects of foot surgery and employs the latest advances in podiatric care. He is often complimented on his friendly and caring bedside manner and excellent communication skills that allow his patients to easily understand their conditions and the treatment plan. He is equally competent in the operating room during foot surgery as he is in the exam room of his office. He is ethical and treats patients as he would treat his own family.
He treats all conditions affecting the foot and ankle and enthusiastically brings his knowledge and expertise to treating all of his patients. He prides himself on good communication and personal dedication to all of his patients.
Dr. Minacapilli completed his Podiatric Medicine and Surgery Residency in a highly regarded training program at New York Downtown Hospital in New York City and Hospital for Joint Disease also in New York City, where he was extensively trained in all aspects of medicine and surgery of the foot. He obtained his medical degree from the New York College of Podiatric Medicine. Dr. Minacapilli graduated from St. John's University where he received a Bachelor of Science degree.
He is a member of the American Podiatric Medical Association.